Paige's Pajamarama
You GET to wear 'em, in honor of kids who HAVE to
Wearing Your PJ's to Work and School
Each year in the U.S. there are an estimated 15,780 children between the ages of birth and 19 years of age who are diagnosed with cancer. Of those children diagnosed, 60 of them are here in Central New York.
Pajamarama events can be hosted by anyone, anywhere! From a school to a small business or a big corporate office, you can help raise awareness for childhood cancer and funds to support kids and their families fighting pediatric cancer at Upstate Golisano Children's Hospital.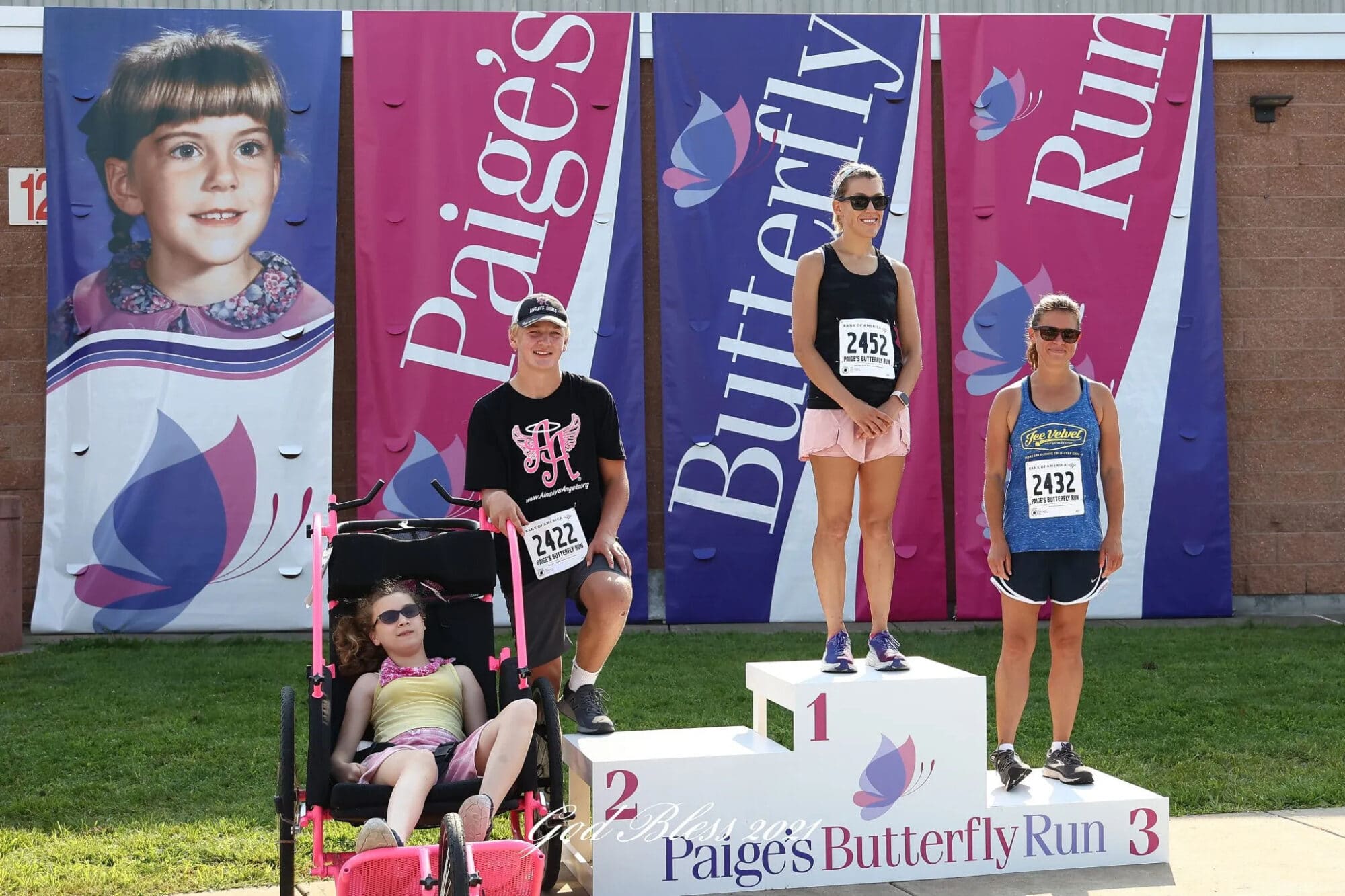 Live 5K Results
Congratulations to our top 3 overall finishers for the live 5K event!
Have fun with this event while supporting local kids fighting cancer!
How To Host Your Pajamarama Event
Step 1: Pick a day of when your Pajamarama day will take place. Consider holding it during the month of September as part of Childhood Cancer Awareness Month. Please be sure to let us know which day you have picked.
Step 2: We suggest a donation of $1 per student for the honor of wearing PJ's to school. If $1 per student is too much in your community, decide what would be appropriate . . . 50¢, 25¢? (Let Paige's Pajamarama know what your students are asked to contribute.)
Step 3: Encourage teachers and staff to get involved wear their PJ's too (Perhaps they would contribute at the $5 level).
Step 4: Collect money the week before Paige's Pajamarama.
Step 5: Consider raising more money that day by hosting a bake sale or selling paper butterflies to display. (We'll supply you with these). Middle Schools and High Schools can hold a Pajama Party dance (sock hop?) with proceeds to benefit Paige's Pajamarama.
Step 6: Contact us for posters or make your own to encourage participation and remind students and staff to wear their PJ's on Paige's Pajamarama Day.
Step 7: Take a picture of your Pajamaramers and send with your donation and Pajamarama Event Donation Reply Form. We'll post your pictures on our social media sites.
Consider adding easy fundraising extras:
Raffle a week's use of the best parking spot in the lot.
Make and raffle a Bedtime Basket: candles, sleep masks, lullaby or relaxing sounds CDs; or a Pajama Party Basket: popcorn, candy, DVDs.
Incite friendly rivalry between floors or departments.
Take a picture of your Pajamaramers and send with your donation! We'll post them on our website and at Paige's Butterfly Run.
For additional information on Pajamarama contact us at [email protected]