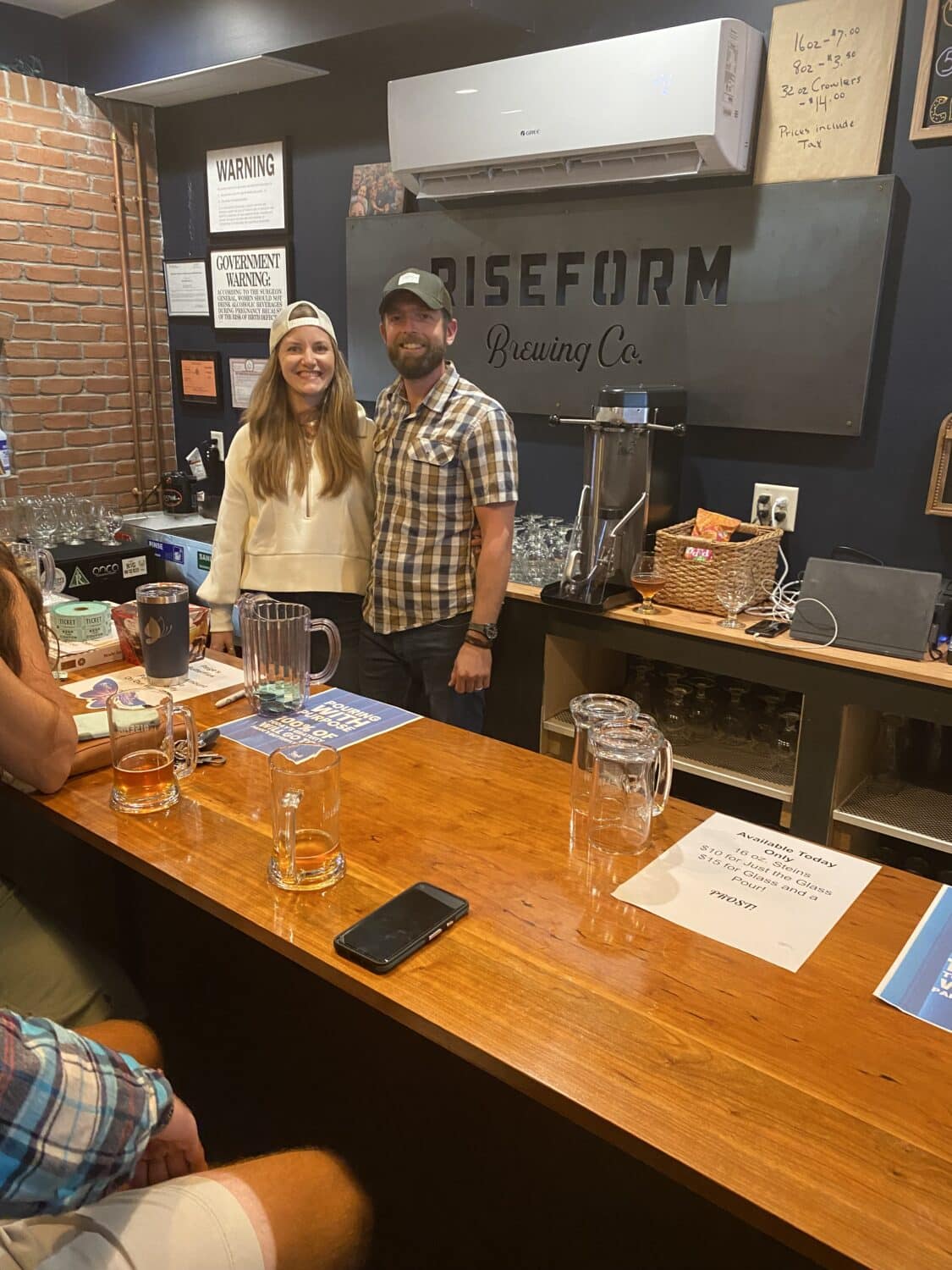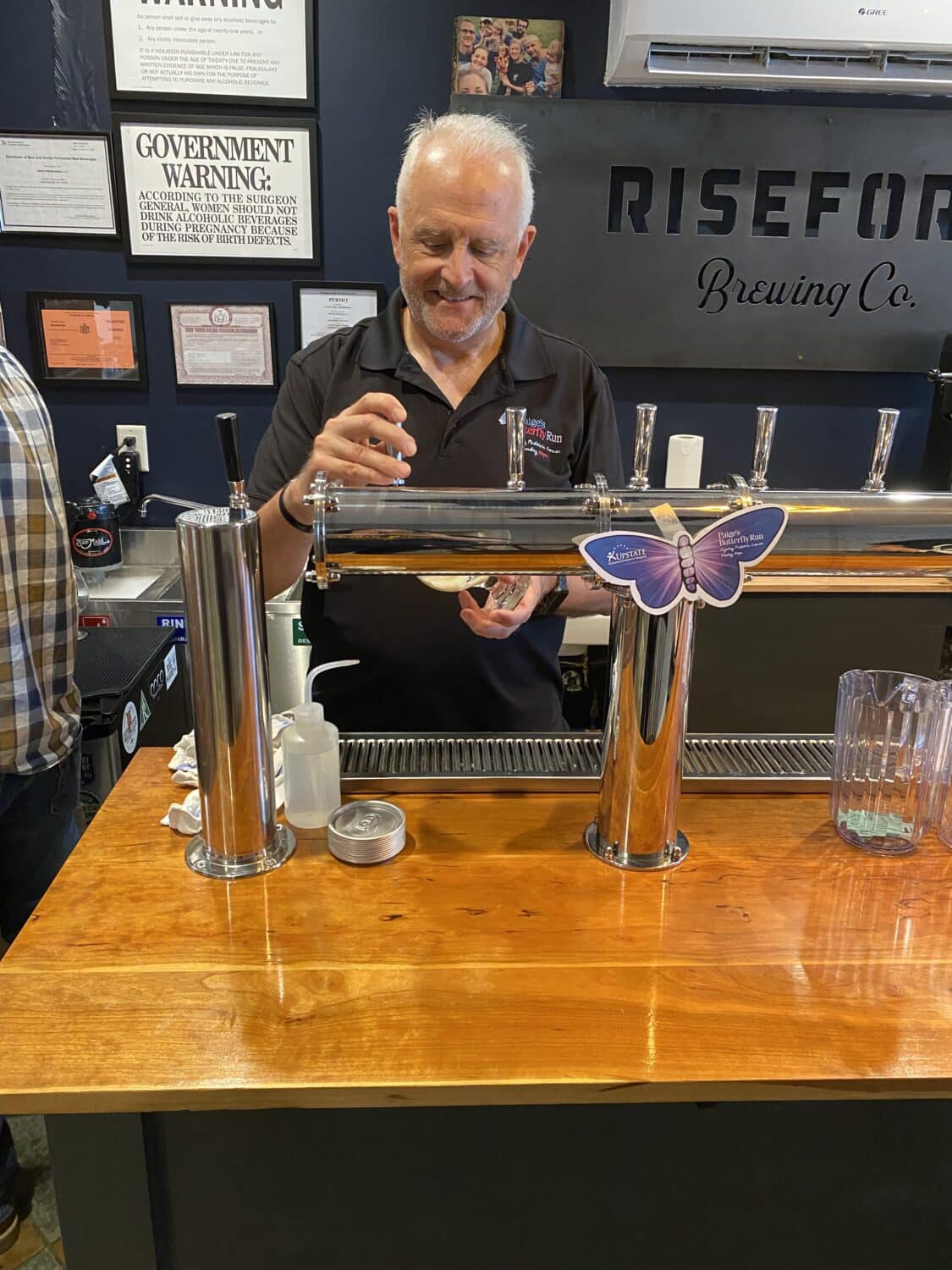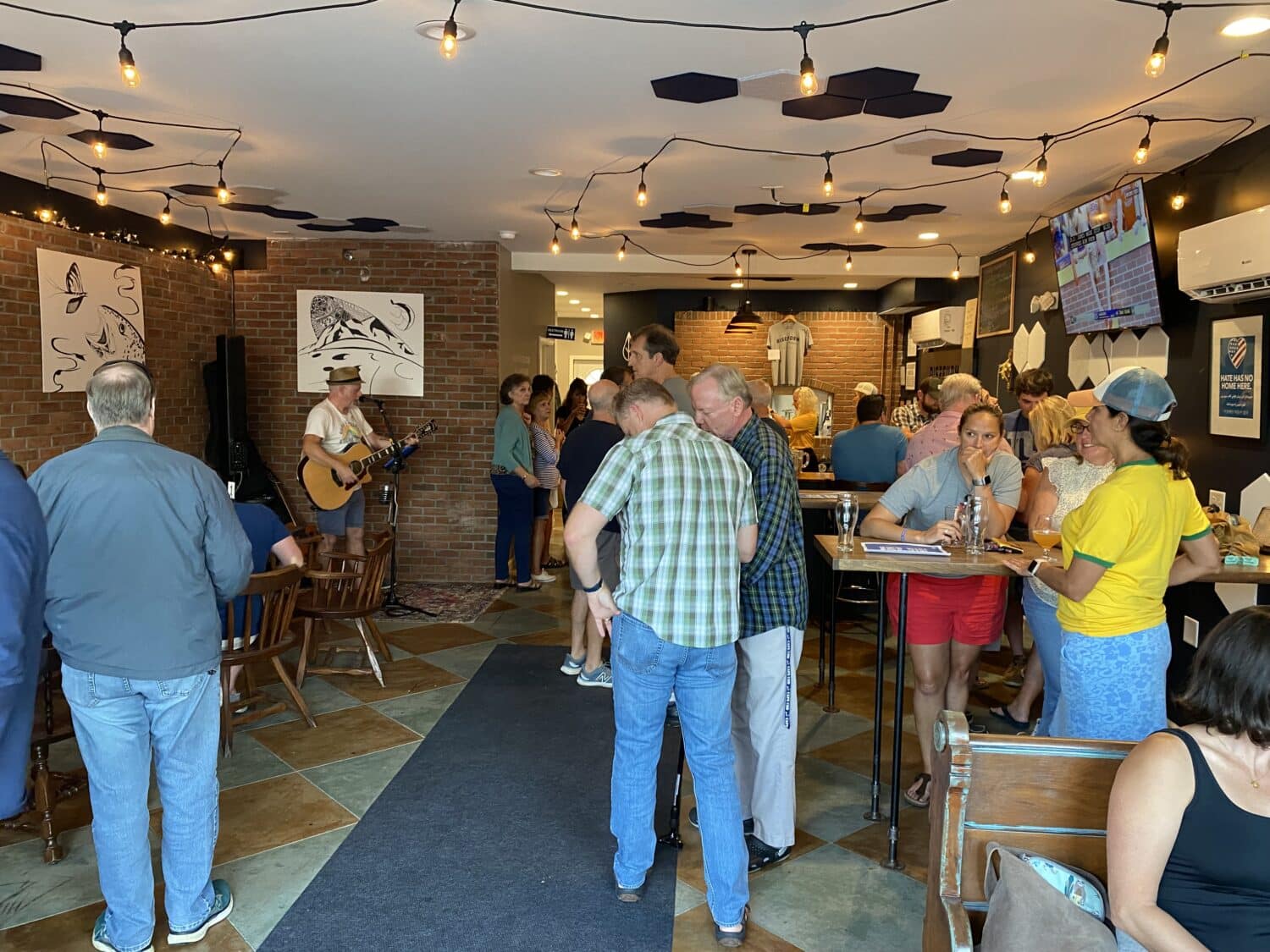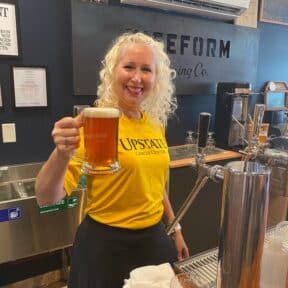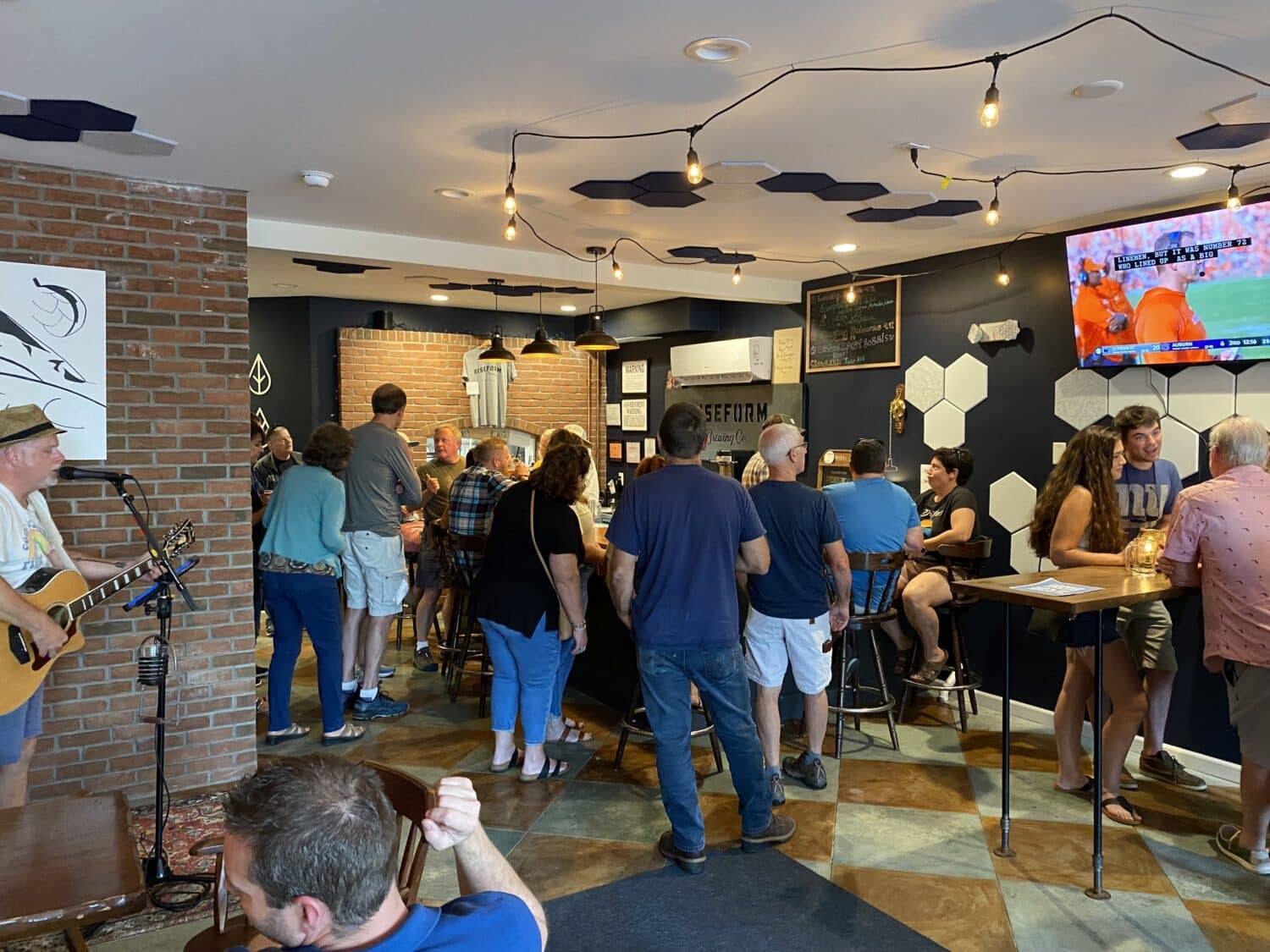 We can't thank Meg and Andy Tidd of Riseform Brewing Co., in Marcellus, NY enough for including us in their 1 Year Anniversary Celebration on Saturday, September 17.  They do Pouring with Purpose fundraiser each month, and we are grateful to have been paired with this milestone celebration.  Guest Pourers included our very own Chris Arnold, President and Paige's Dad as well as Brooke Fraser, Pediatric Oncology Nurse Practitioner at Golisano Children's Hospital.
There was an amazing turnout and people were quick to purchase butterflies, take part in our raffle and donate towards our mission.  When the Chocolate Pizza Company found out we would be there, they donated pizza and wings for towards our raffle!
Paul Davie supplied the live music, giving the event an fun and festive atmosphere.
Events like these help us spread awareness about childhood cancer and the need to rally around those fighting.  If you or an organization you know of would like to help in this way, please reach out to our Director of Development, Jennifer Huntley: [email protected] or (315) 217‐1724.