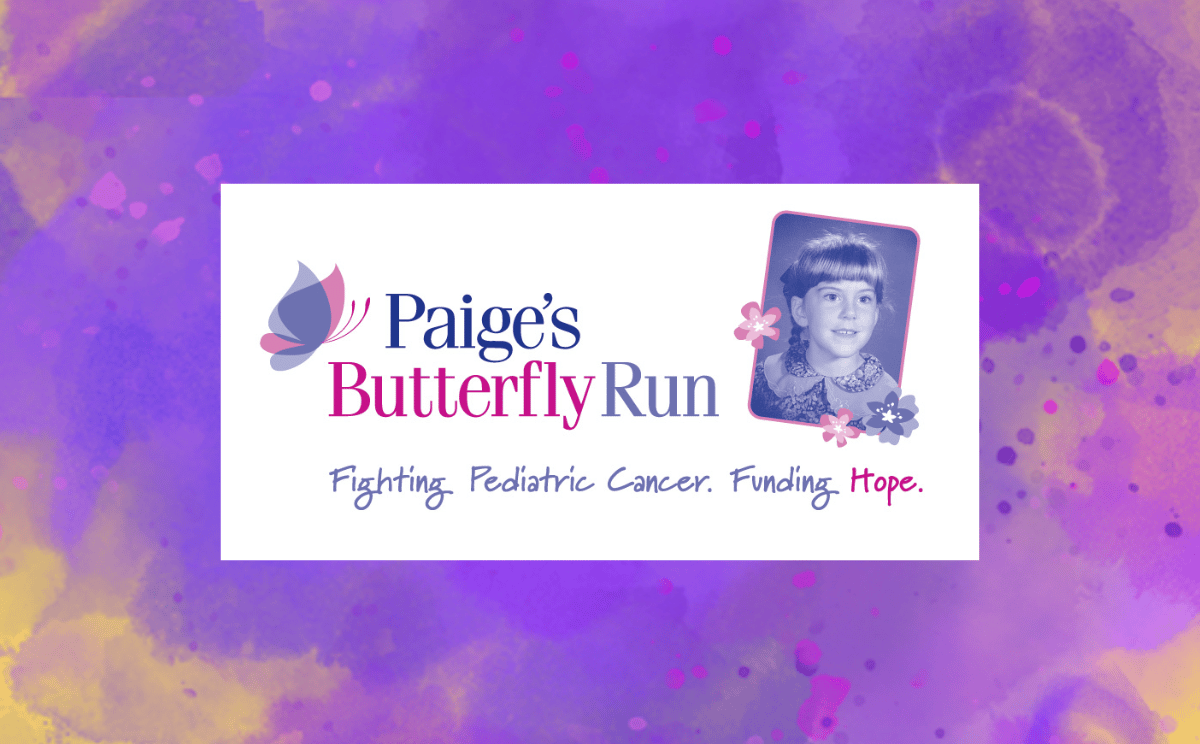 About Paige's Butterfly Run
STay tuned for 2024 date! – Downtown Syracuse
Held in conjunction with the Taste of Syracuse, Paige's Butterfly Run brings runners and walkers from across Central New York to downtown Syracuse each year to participate in one of the region's premier 5K races. Our goal is to put on a stellar community event while raising the critical dollars necessary to fund local pediatric cancer research and patient programs at Upstate Golisano Children's Hospital.
This year, Paige's Butterfly Run will be celebrating its 26th event on Saturday, June 3, 2023 in downtown Syracuse. This family friendly event includes:
Participants who register for the live event by May 1st will receive a t-shirt.
Proceeds from the event benefit the Dr. William J. Waters Center for Children's Cancer and Blood Disorders at Upstate Golisano Children's Hospital, Syracuse, New York.
Interested in joining us, but have never participated in a 5K?  Check out the No Boundaries program beginning in March through Fleet Feet of Syracuse! https://www.fleetfeet.com/s/syracuse/training/no-boundaries-5k-training
Fundraising
Your participation in Paige's Butterfly Run helps to support children and families fighting pediatric cancer in Central New York. Check out this year's fundraising awards!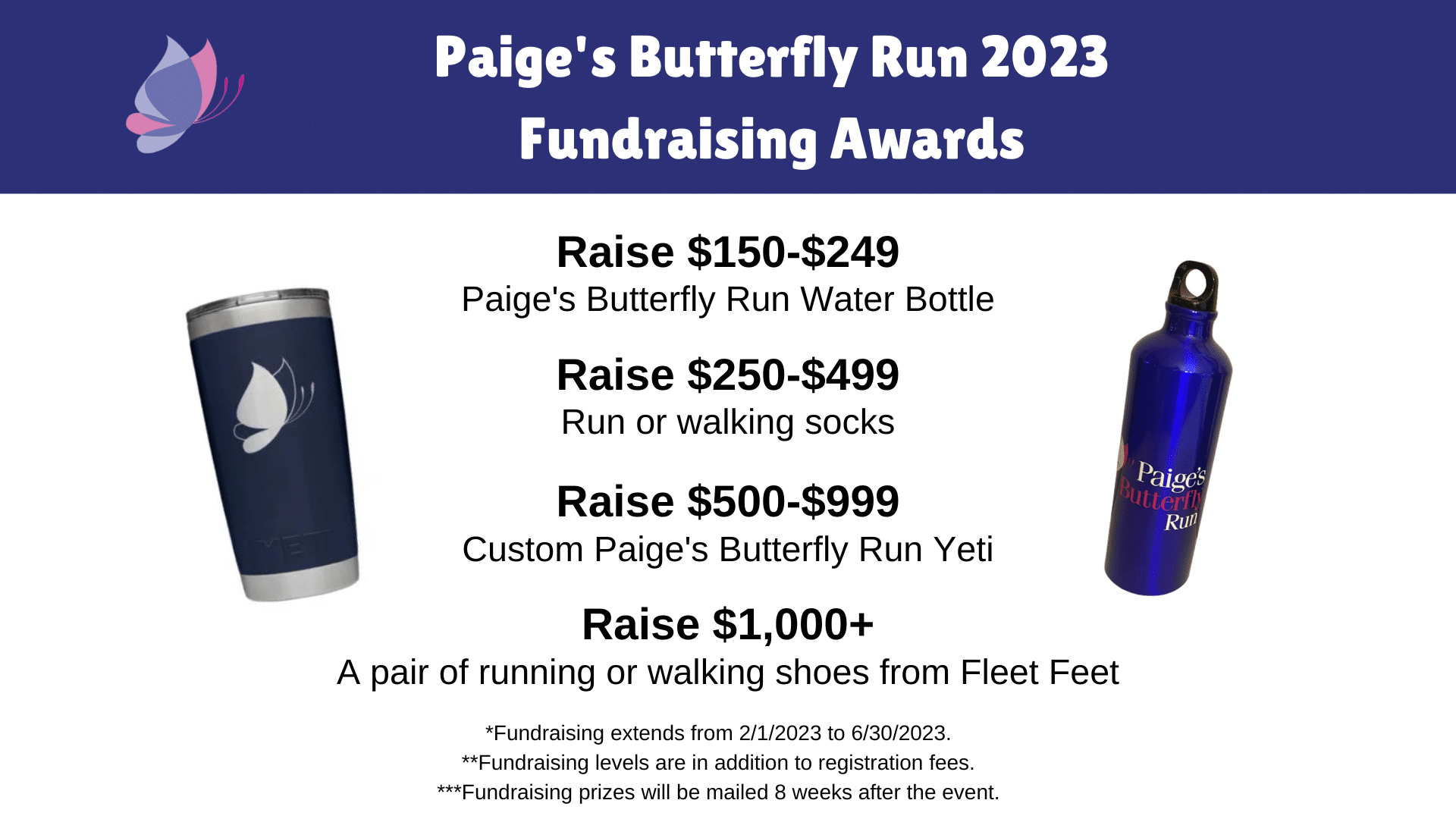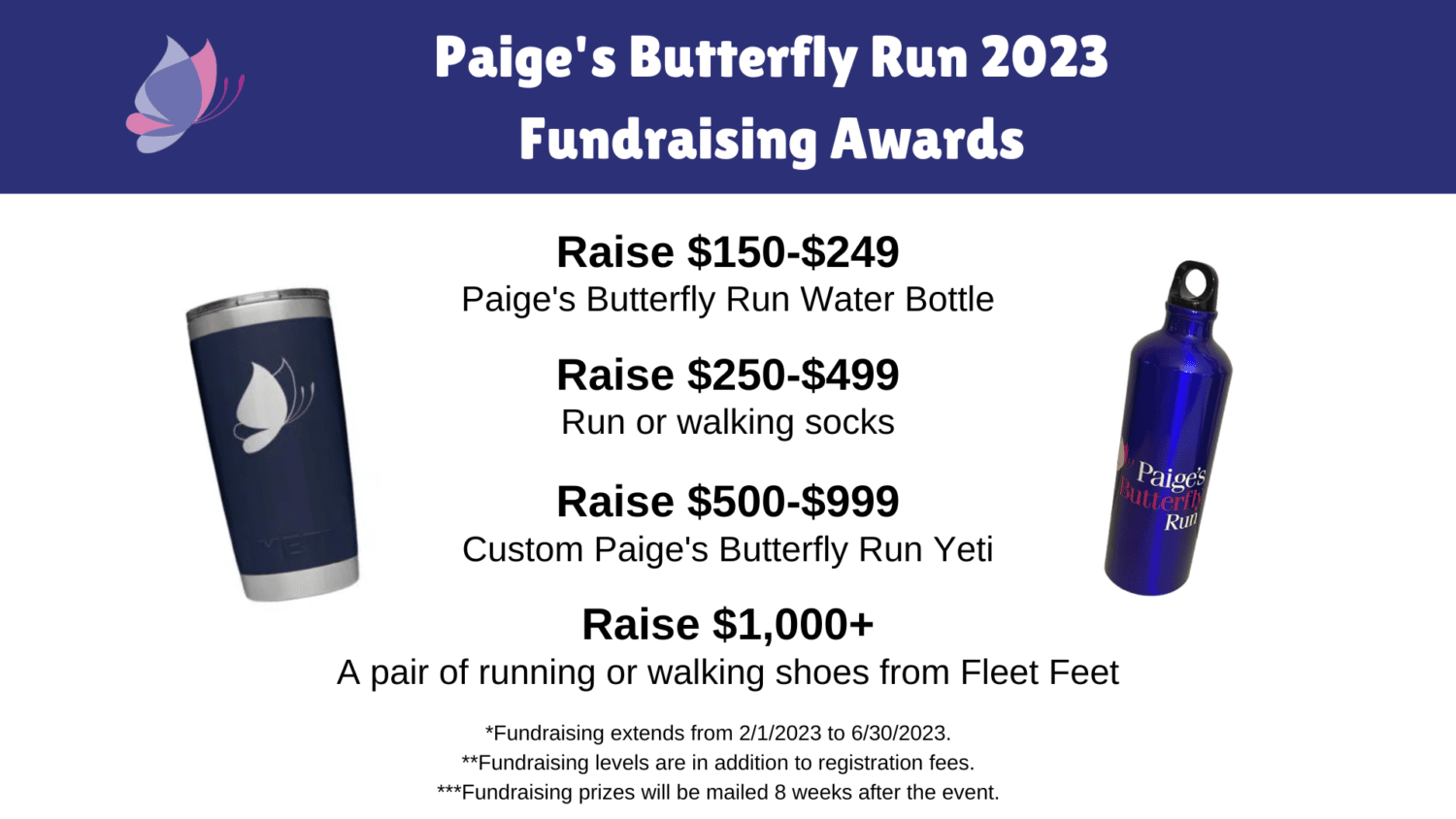 26th Annual Paige's Butterfly Run and Other Ways to Get Involved
There's a number of ways that you can help support Paige's Butterfly Run and its mission in addition to running or walking in the run. Click on the links below to learn more and to lend your support.